Apps
VERSION 1.8.7-1.1.10 RELEASED 2015 FEB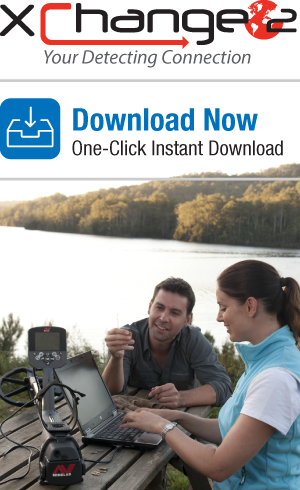 XCHANGE 2 - YOUR DETECTING CONNECTION - AVAILABLE NOW FOR ALL DETECTORISTS USE!
Your world of discovery can now be simply managed on your personal computer (PC). XChange 2 allows you to store and retrieve a combination of finds, detector and location data. This information can also be displayed on Google Maps. It has never been easier to keep track of your detecting adventures and plan your next hunt!
By connecting the CTX 3030 to XChange 2 you can transfer WayPoints, FindPoints and GeoHunts to and from your PC (an internet connection is required to view Google Maps). All of your personal detecting data is stored locally and securely on your PC and is not accessible by Minelab or anybody else, so you can keep your detecting information as top secret as you like.
Add text comments and photos to your finds and/or hunts. Important detecting information can now all be stored in one place with one PC application.
Categorise and color code target types on your maps and arrange in Collection folders. You can create an unlimited database of your detecting information for future reference.
Create new WayPoints for navigating to detecting locations of interest.
Edit, rename and download finds, detector settings and location data to your CTX 3030 to assist with your next hunt.
The versatility of XChange 2 is only limited by your imagination. Take your detecting 'game plan' to the next level by following treasure trends and identifying potential treasure sites. You can even share your favorite detector settings and exciting discoveries with friends.
For XChange 2 support and queries, please contact support@xchange2.net.
Compatible with CTX 3030 & GPZ 7000
XChange 2 will change the way you go detecting – forever!
CTX 3030 Firmware Upgrade - 5.62 MB
4901-0127-3 IM XChange 2 EN.pdf - 2.51 MB
4901-0128-5 IM XChange 2 FR.pdf - 2.63 MB
4901-0129-3 IM XChange 2 PL.pdf - 2.69 MB
4901-0130-3 IM XChange 2 ES.pdf - 2.68 MB
4901-0131-3 IM XChange 2 PT.pdf - 2.59 MB
4901-0132-3 IM XChange 2 DE.pdf - 2.60 MB
4901-0133-4 IM XChange 2 IT.pdf - 2.76 MB
4901-0134-3 IM XChange 2 TR.pdf - 2.73 MB
4901-0135-3 IM XChange 2 RU.pdf - 2.89 MB
4901-0136-1 IM XChange 2 AR.pdf - 2.28 MB
XChange2-1.8.7-1.1.10.exe - 69.54 MB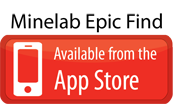 EPIC FIND
Epic Find is the first iPhone app for Minelab.
Find treasure anywhere with your pocket metal detector! Minelab Epic Find uses your iPhone camera to simulate real-life metal detection, with special audio cues to help you learn and distinguish among the varying tones and values of different treasures like Golden Nuggets, or mysterious relics like the Sheriff's Remains. Unlock five popular metal detectors from Minelab, the industry's world leader in metal detection technology, and hunt across four worldwide locations.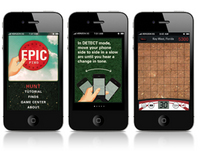 Exciting Features:
Detect Mode: Use your iPhone camera to scan the ground until you hear or see a change in tone.
Pinpoint Mode: With your potential targets detected, pinpoint them by running your finger over tiles and listening for tones. A Target ID (TID) on your detector interface will help you differentiate metals and strategize which digs to pursue.
Dig Mode: Tap on individual tiles to reveal finds. Be frugal and accurate with your taps; you will have limited battery life on your detector, as well as fluctuating patience levels.
Locations: Hunt for pirate treasure among the tropical islands of Florida, western relics in the desert mountains of Arizona, war relics in historical battle fields of Virginia, and gold along the western coast of Australia.
Register for Minelab Epic Find: Quest for the Gold for a chance to virtually dig for REAL rewards!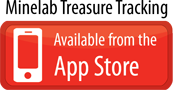 TREASURE TRACKING
Treasure Tracking is an exciting new app for metal detecting enthusiasts. This amazing new iPhone app contains everything you need to capture the moment of your memorable finds. Relive the excitement when you log the GPS coordinates, include personal notes and store your favourite detecting discoveries.
Exciting Features:
Add New Finds: Write notes, take a picture and record your favourite finds.
Field Guide & Manual: iPhone access to the Minelab E-TRAC field guide and instruction manual. Knowledge at your fingertips!
Patterns & Modes: Your time is precious. Access quick reference information for best results.
Map: Record GPS locations of your finds allowing you to track successful hotspots.
Gallery: Use your iPhone camera to create a unique library storing photos of those special discoveries.
To download Treasure Tracking for free click the Treasure Tracking App store button or click here and follow the links.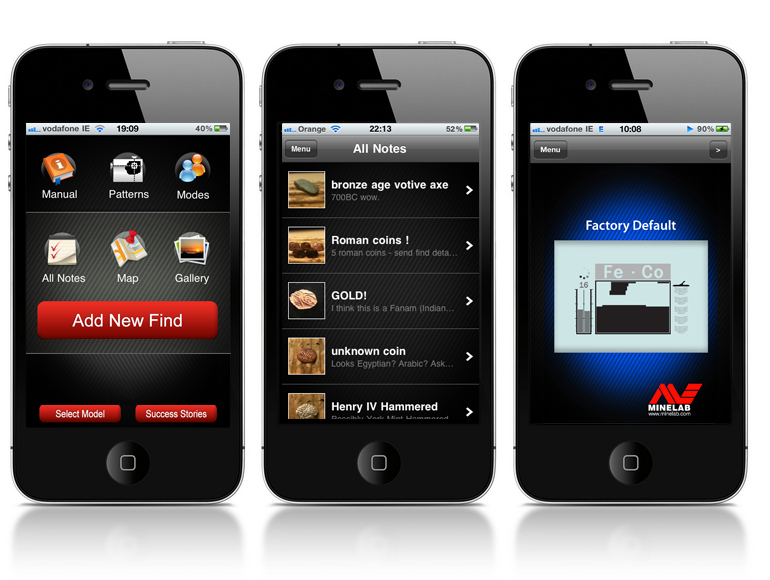 GO-FIND APP
GO-FIND Adventure Every Day by using this versatile App to communicate with your Minelab GO-FIND 40 or GO-FIND 60 metal detector. Searching for coins and treasure, in the park or on the beach, has never been easier with the use of mobile smartphone technology to communicate with and control your detector. It's awesome fun for the whole family!
Available on Google Play and iTunes
For our customers who are not able to access Google Play, due to country restrictions, you can download the app directly from this webpage.
Minelab recommends, where possible, to use the Google or Apple websites to download and install the app. In-app purchases are not supported through the Minelab website.
In a world first for metal detectors, you can identify common coins before you dig them and also record your finds on Google Maps, all via your mobile phone! The major App features are:

• Identify common coins
• View detector information
• Listen to music and detect at the same time
• Share your finds on Facebook
• Record your finds on Google Maps (Pro version only)
• Remote control your detector (Pro version only)
• Adjust advanced settings (Pro version only)
The GO-FIND app comes in two versions – Basic and Pro.
The GO-FIND 40 detector works with the Basic App (FREE) and you can upgrade to the Pro version by In-App purchase.
The GO-FIND 60 detector works with the full Pro App (FREE).
(Note: The GO-FIND 20 detector App does NOT work with the GO-FIND App.)
So find your fortune today with a Minelab GO-FIND detector and the GO-FIND App.
Visit www.minelab.com for further information about the GO-FIND Series of detectors and how to use them with your smartphone.
Android Tested Devices: Samsung Galaxy S3, Samsung Galaxy S4, Samsung Galaxy S5, Samsung Galaxy Note 3, Samsung Galaxy Note Edge, Samsung Galaxy Tab, Google Nexus 4, Google Nexus 5, Motorola Moto E, HTC M7, HTC M8, Sony Xperia Z2
iOS Tested Devices: iPhone 4S, iPhone 5, iPhone 5C, iPhone 5S, iPhone 6, iPhone 6+